Blue Sky Marketing Receives 2 Silver Award Honors at NAHB The Nationals
December 09, 2020

HOUSTON, TX - December 7, 2020 - NAHB's National Sales and Marketing Council (NSMC) has announced Silver Award Winners for The Nationals new home sales and marketing awards. Home builders, developers, associates and consultants.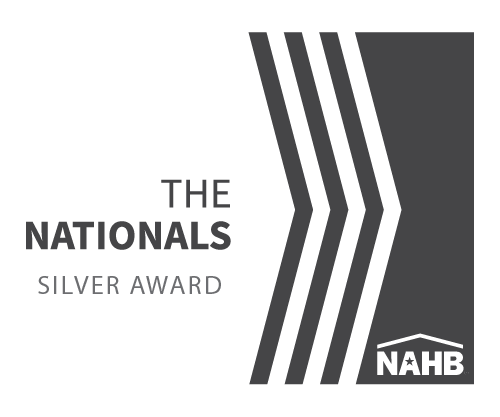 The Nationals salutes and honors the best in the building industry for their determination, integrity, creativity and endurance. Silver Award Winners are the top vote recipients in each category and are the finalists for the Gold Award. Gold Awards in each category will be presented in February 2021 in a Virtual Awards Ceremony.
Harvest Green received Silver Award honors for Best Website for a Community.
In this category, entrants were judged based on design, effectiveness, use of best practices and user experience. The Harvest Green website, which Blue Sky Marketing was honored to help redesign in May 2020, is a testament to thoughtful, goal-oriented design filled with Harvest Green's unique brand identity featuring subtle animations, texture, and clean UX. 90 days post launch, the new design proved its ability to capture more leads with a 144.44% increase in low-funnel builder contacts.
Blue Sky Marketing received Silver Award honors for Best Marketing Promotion by Supplier or Industry Partner
How did Blue Sky Marketing, a digital marketing agency, celebrate a 10th anniversary during COVID-19? Virtually, of course! Our goals were to thank clients in a personal and engaging way while growing awareness of our services among clients and prospective clients to increase interest in additional projects or retainer scopes. Our 10-day long online marketing plan involved interactive bingo, an email series, swag bags delivery and ended with a Zoom BINGO Happy Hour on our anniversary date. This celebration was both entertaining and engaging, while also opening conversations for additional projects among current clients.
"The Nationals are the most prestigious awards of their kind, setting the benchmark for innovations in new home design, marketing and sales," said Angela Harris, chairperson of the Nationals. "NAHB's commitment to recognizing originality, imagination and success has been exemplified by its award winners since the competition's inception."
Started in 1982 as the Institute of Residential Marketing, The Nationals award program continues to recognize superior new home sales and marketing achievements. With 61 categories across various disciplines of the new home industry, the awards honor excellence in product and community design, advertising, marketing and sales achievements by individuals and sales teams. During a four-day judging process, a panel of 9 industry professionals from across the country determined the Silver and Gold award winners from a field of over 900 entries. The Nationals are co-sponsored by Wells Fargo Home Mortgage.
To view all the Silver Award Winners or to order tickets to the event, visit http://www.thenationals.com
Explore our Blog
The Archives
2023

---

2022

---

2021

---

2020

---

2019

---

2018

---

2017

---

2016

---

2015

---

2014

---

2013

---

2012

---

2011

---

2010

---