Top 25 Industry Blogs to Follow to Stay Up to Date
January 14, 2022

Need to stay up to date on all things digital marketing? So do we. We've compiled our list of favorite industry blogs from our advertising partners like Google and Facebook as well as from our favorite sources for Tech News and Search Engine Marketing. No fluff here - only credible resources with daily updates on the fast-changing world of digital marketing.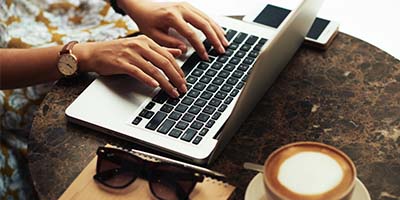 Advertising Partner Official Blogs
We go straight to the source to keep a pulse on what our advertising partners are releasing. From important new updates to data-driven best practices and recommendations, we rely on information directly from Google, Google Ads, Facebook Ads/Meta, Pinterest Ads, Spotify, LinkedIn, and, more recently, TikTok Ads, for the latest news.
Search Engine Marketing and SEO
Search Engine Marketing is a large part of digital marketing, and it's always changing. Fortunately, there are plenty of resources available to keep abreast of the most effective strategies in this shifting landscape. Search Engine Land, in particular, does a fantastic job of rounding up updates from Google and discussing ways marketers can adapt to these changes. Neil Patel's blog is a rich resource for Google Ads, while MOZ's blog is arguably THE resource in SEO news and best practices.
All Things Digital Marketing
Want to learn all the things? HubSpot, Marketing Profs, and MarTech are our favorite resources for holistic digital marketing news, recommendations, and best practices. Covering everything from cross-channel advertising to attribution reporting to online webinars, these blogs are a great way to start the day with learning something new.
Social Media Strategy
From Benchmarks to best practices, these are our favorite blogs to follow for the latest in social media news and strategy. Social Media Examiner, in particular, is a platform-agnostic blog covering everything from trends in Instagram stories to preparing for the "this is going to be fun" Metaverse.
Email Marketing
Need tips for email marketing? Despite being the blogs for these popular email marketing platforms, we find that Mailchimp, Campaign Monitor, and Email on Acid do a good job of NOT pushing their product in their blog. Data-driven email marketing blogs discuss everything from how changes in iOS impact email open rates to newsletter best practices.
Tech News
Digital marketing is fundamentally intertwined with the devices that allow people to access it. The valuable finds in these tech and gadget blogs can be directly related to a coming change in the digital marketing space. New devices, new OS versions, changes in 5G connectivity, new laptop features, and more can all be found on these two top blogs.
BONUS: The Best Real Estate Digital Marketing Blogs
Then Your Favorite Blog… Us
Too much to follow? Blue Sky Marketing has you covered. We keep tabs on everything happening in the digital space and pass that expertise to our digital marketing clients.
Explore our Blog
The Archives
2023

---

2022

---

2021

---

2020

---

2019

---

2018

---

2017

---

2016

---

2015

---

2014

---

2013

---

2012

---

2011

---

2010

---