3 Email Subject Line Tester Tools You Should Be Using
April 02, 2021

Struggling with low email open rates? Try updating your subject lines.

According to Mailchimp, the average email open rate for all industries was 21.33%. If you have a LOW open rate, you can usually blame a mix of these three factors:
The audience/segment you emailed did not align with the content of the message.
Your email sending frequency isn't aligning with your audience.
Your subject line was not relevant to the recipient.
Evaluating Email Benchmarks
As far as subject lines are concerned, the top metric they influence is your open rate. The subject line and preview text is the first thing your recipient sees, so it's natural that these directly influence whether a prospect opens your email.
The average email open rate for all industries was 21.33%. (Source: Mailchimp)
| | | | | | |
| --- | --- | --- | --- | --- | --- |
| Industry | Open Rate | Click Rate | Hard Bounce | Soft Bounce | Unsubscribe Rate |
| Real Estate | 19.17% | 1.77% | 0.38% | 0.56% | 0.27% |
| Construction | 21.77% | 2.26% | 0.86% | 1.28% | 0.39% |
| Creative Services/Agency | 21.39% | 2.66% | 0.58% | 0.93% | 0.35% |
| Healthcare & Dental | 21.72% | 2.49% | 0.51% | 0.63% | 0.28% |
| Professional Services | 21.94% | 2.55% | 0.56% | 0.83% | 0.31% |
Favorite Subject Line Checkers
Say it loud for the people in the back: Stop. Sending. Emails. With. Bad. Subject. Lines.
Your subject line is the face of your email – everyone is looking at it and making a judgement about whether to open it. Plus, even before it reaches your audience's inboxes, Gmail and other platforms are ALSO reviewing your subject line for possible SPAM or phishing.
In short, your email subject line needs to reflect the content of your email, trigger the audience's interest, AND avoid words that trigger email client filters.
And because there are some great (FREE) tools out there to check your subject line; there's just no reason to send emails with bad subject lines. Let's review!
#1. Send Check It
This one is an internal favorite at Blue Sky Marketing. The interface is clean, and the suggestions are easy to implement and re-submit for review. Test your emails (with emojis!) at SendCheckIt.com.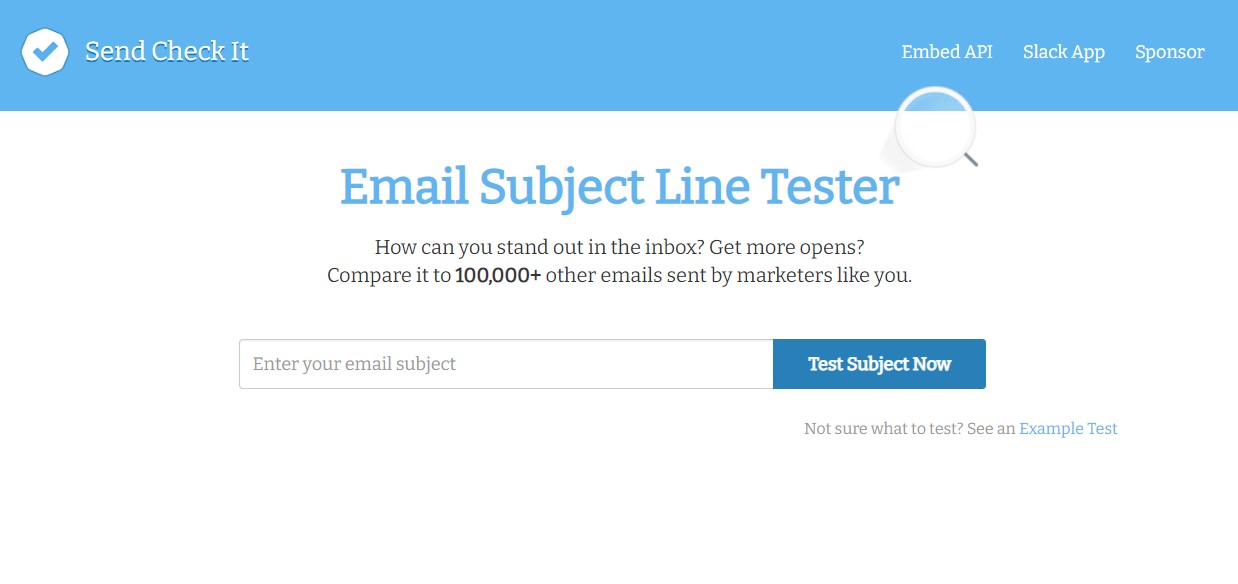 Someone at Blue Sky had a victory not too long ago with a score that seemed to deliver! The email with this subject line had a 29.6% open rate.

#2. SubjectLine.Com
SubjectLine.com boasts over 10 million subject lines tested, and their rating system is easy to understand and implement.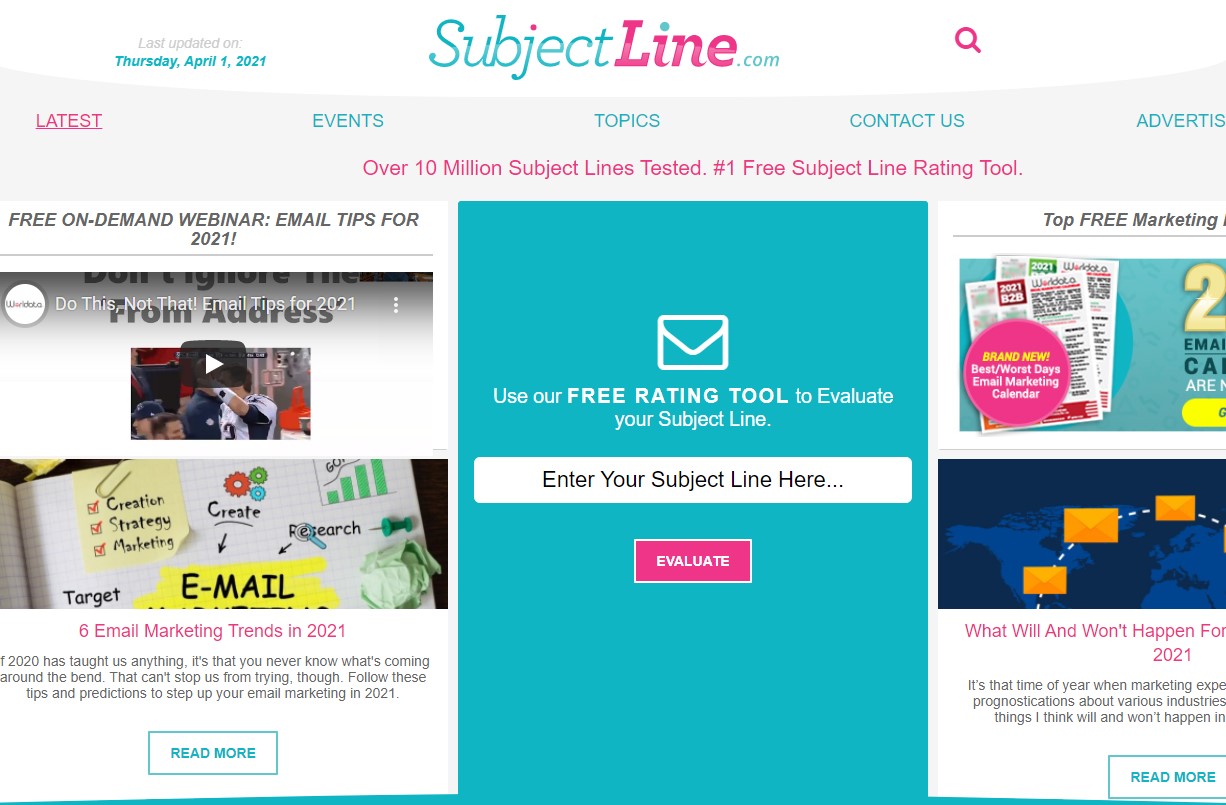 Fun fact: the same subject line that scored well on Send Check It received only 64/100 points on SubjectLine.com! We believe that the feedback is 100% valid, and good practices to employ. That being said, score isn't everything, and each subject line tester's criteria is slightly different.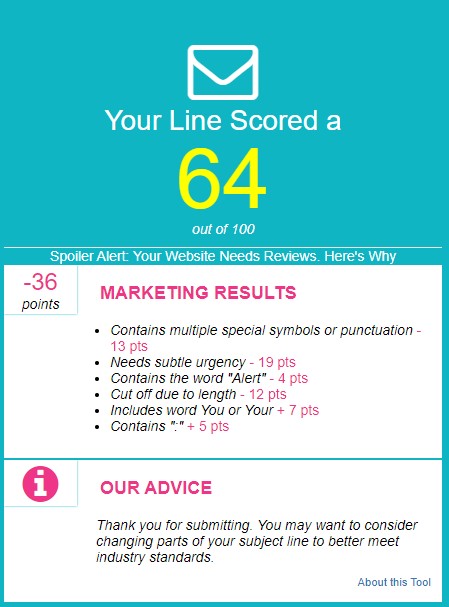 #3. CoSchedule
The free email subject checker on CoSchedule is another Blue Sky Marketing favorite. As an enterprise-grade content marketing tool, we're not surprised that they have such a robust subject line grading tool.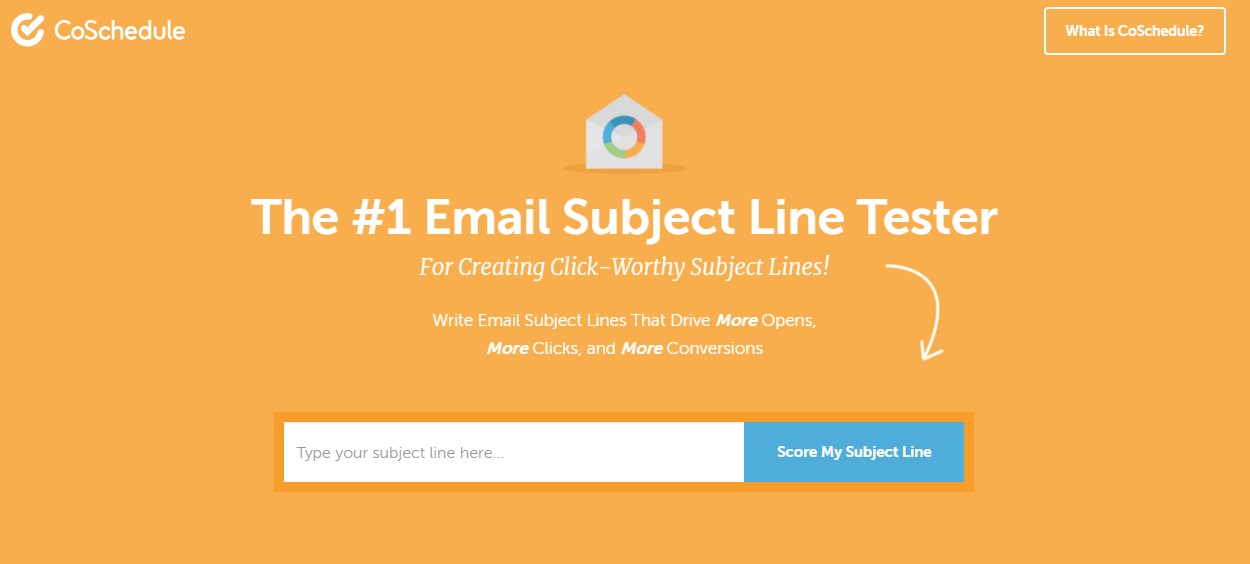 We like that CoSchedule takes its recommendations a few steps further with helpful word banks that suggest alternate words to increase your opens. We also like that this tool offers previews of your subject line in an inbox to show where the characters are likely to truncate.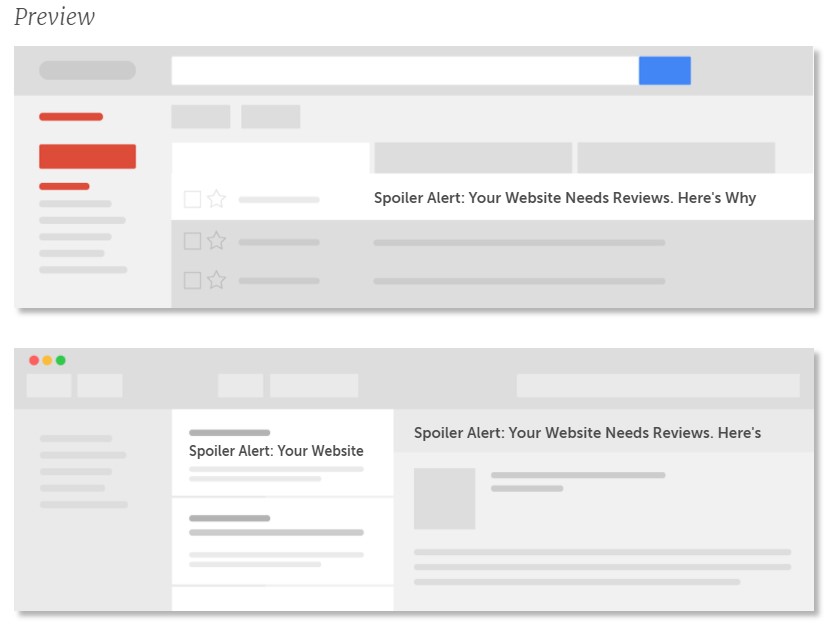 What's the Best Subject Line?
There likely isn't a "best" one. We prefer subject line testers that offer actionable recommendations and repeat submissions until you get the score just right. As demonstrated, the same subject line received three very different scores across our favorites, but our end result was an email with a higher-than-industry-average open rate.
Best practices in email subject lines will continue to evolve, but when you align your subject line with the content inside + your audience's expectations, a subject line tool is a helpful ally in the fight to improve open rates!
Need some help with email marketing and email strategy? Let's talk.
Explore our Blog
The Archives
2023

---

2022

---

2021

---

2020

---

2019

---

2018

---

2017

---

2016

---

2015

---

2014

---

2013

---

2012

---

2011

---

2010

---