Blue Sky Marketing & Harvest Green Win GOLD at the Nationals for Best Community Website
March 15, 2021

Is there a professional way to squeal with joy? No? That's fine because we're ecstatic to share a GOLD award with Harvest Green for Best Community Website at the Nationals!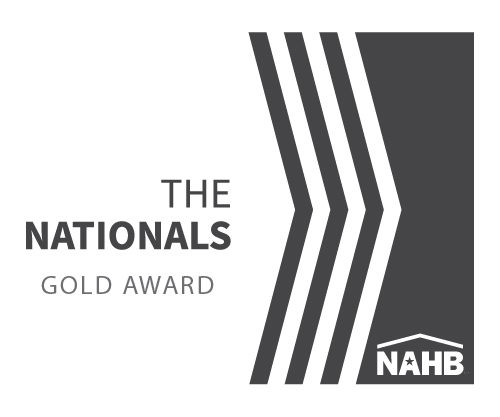 The NAHB National Sales and Marketing Council hosted The Nationals as a virtual event this year, reviewing over 900 entries across the US and Canada.
This is Blue Sky Marketing's first ever Gold award at The Nationals.
"The Nationals win means we competed with every master planned community website designed in 2020 in the US and Canada, and our team won," says Blue Sky Marketing CEO Michelle LeBlanc, "I am very proud of my team and their hard work."
The announcement was also met with elation by the team at Johnson Development Corp, the developer of Harvest Green. This is also their first win at The Nationals for a design or website project. A deepest and fondest thank you, again, to Haley Peck, Marketing Director of Harvest Green, for the honor of working with you on such a great project.
The Harvest Green community website has already won a Silver Award at The Nationals and two ADDY Awards by AAF-Houston. Blue Sky's the limit when you have a user-focused, mobile-first website designed by an award-winning creative team.
Interested in a new community or builder website designed to generate leads? Let's connect.
---
Official Press Release
NAHB Names The Nationals Gold Award Winners
Annual Honors Recognize Excellence in New Home Sales, Marketing and Design
March 5 - The year's most outstanding work in residential real estate sales, marketing and design was honored by the National Association of Home Builders (NAHB) at the National Sales and Marketing Awards Ceremony (known as "The NationalsSM"), one of the building industry's most prestigious events. Hosted by the NAHB National Sales and Marketing Council, the event took place March 5 as a virtual event with nearly 1000 attendees.
"The Nationals are the most prestigious awards of their kind, setting the benchmark for innovation in new home design, marketing and sales," said Angela Harris, chairperson of The Nationals. "NAHB's commitment to recognizing originality, imagination and success has been exemplified by its award winners since the competition's inception."
A diverse panel of industry professionals from across the country selected Gold award winners from more than 900 entries. Several top award winners are highlighted below.
For a complete list of Gold and Silver winners, along with additional details and history of The Nationals, please visit www.thenationals.com.
For more information, e-mail Lisa Parrish, lisa@thenationals.com or call her at 800-658-2751 or 909-987-2758.
ABOUT NSMC: The National Sales and Marketing Council has been promoting professionalism in sales and marketing in the home building industry for 50 years. To help builders sell homes more effectively, the council provides onsite sales and marketing training; offers awards, recognition and designation programs; and provides sales and marketing support to NAHB members, committees and councils. The council serves 3,700 NSMC members and supports 75 local sales and marketing councils across the United States. For more information, visit www.nahb.org/nsmc.
ABOUT NAHB: The National Association of Home Builders is a Washington-based trade association representing more than 140,000 members involved in home building, remodeling, multifamily construction, property management, subcontracting, design, housing finance, building product manufacturing and other aspects of residential and light commercial construction. NAHB is affiliated with 800 state and local home builders associations around the country. NAHB's builder members will construct about 80 percent of the new housing units projected for this year.
Explore our Blog
The Archives
2023

---

2022

---

2021

---

2020

---

2019

---

2018

---

2017

---

2016

---

2015

---

2014

---

2013

---

2012

---

2011

---

2010

---