Apple's iOS 14 Update and Facebook: What You Need to Know
March 10, 2021

In Q1 2021, Facebook for Business notified advertisers that the upcoming changes in Apple's iOS 14 update, "will affect how we receive and process conversion events from tools such as the Facebook pixel."

If you measure your social ad's performance on anything on your website or app via the Facebook platform, this change will definitely affect how your business's Facebook Ads track conversions. Here's what to expect.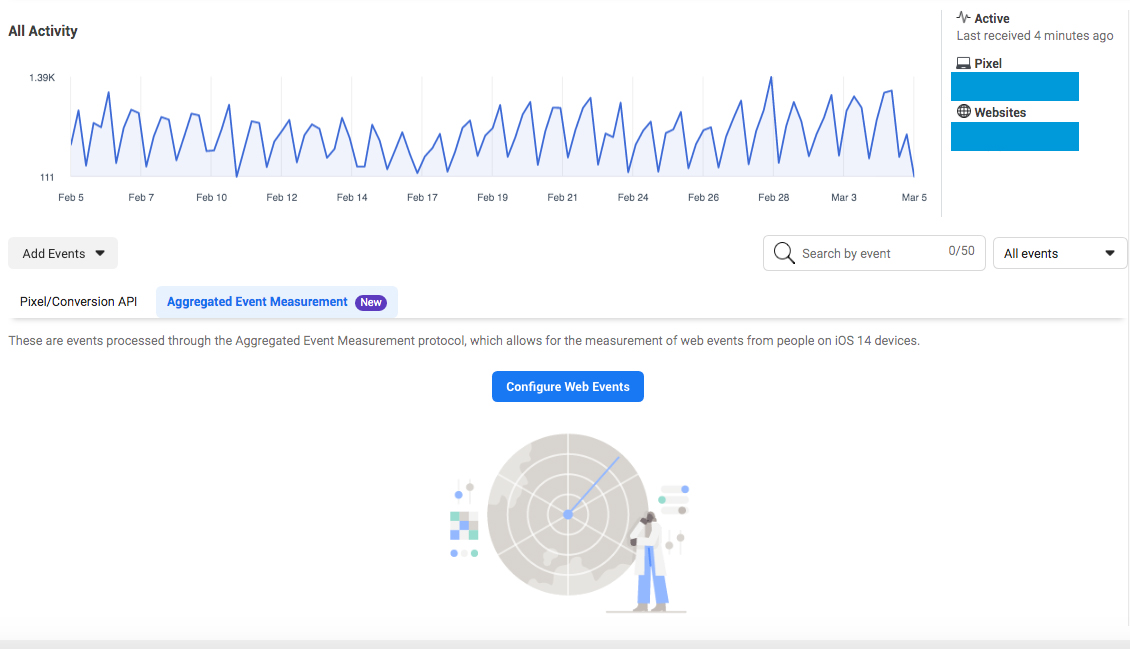 What Happened with Apple iOS 14 and Facebook?
Per Apple's new iOS 14 policy for apps, "you'll be required to ask users for their permission to track them across apps and websites owned by other companies."
This means that their newest operating system, iOS14, has given people the opportunity to opt in or out of an app's ability to track their web and app activities. Since most Facebook and Instagram activity happens in an app, and Apple devices are a large part of their users' devices, this impacts them disproportionately compared to other advertising avenues we employ.
Who Does This Affect?
Advertisers wanting to match advertising to actions taken by prospects on their website or in their app (i.e., those running conversion campaigns in Apps and web-based properties for purposes of e-commerce and lead generation, among other marketing objectives.)
What's Changing with Facebook Ads in 2021?
How will the iOS14 changes affect your business's Facebook Ad campaigns? Essentially, there will be far less data shared with Facebook from Apple iOS devices, and the data that is received will feed in less frequently and will be more anonymized.
This means:
Less Reporting/Web Events Attribution Accuracy: Lower numbers of conversions will be tracked in Facebook Events Manager (though they will still will be happening in real life) and audiences will be smaller.
Shorter Lookback Windows for Attribution: Before, we could attribute actions taken up to 28 days after clicking an ad. The window has been reduced to 7 days.
Audiences Will Get Muddier and Smaller: Since actions taken on Apple devices will be shared less, advertisers will be less able to segment based on user activity on websites. Exclusion audiences will be less reliable, and audiences for those having taken an activity will be smaller (ex: custom audiences created based on website activity).
Only 8 Conversions: If there are multiple advertisers using the same website domain, they'll all need to share only 8 top conversions that will be prioritized in reporting. This is in response to the update in iOS14, which will only share 1 action back to Facebook, so they're prioritizing which actions to report on.
Breakdown Reporting Changes: Breakdowns by demographics in reviewing ads performance will be going away.
Conversion Event Changes Will be Harder: Changing conversion events in a campaign will pause the ads for several days while the new data alignment happens.
Conversion Value Changes: Value-based conversions in e-commerce will now be reported in tiers vs specific costs.

Setting Conversion Priorities in New Facebook AEM Settings
What's Next for Advertisers and Business?
Facebook anticipates that Apple's enforcement will go into effect in March 2021, and in the meantime, advertisers are recommended to verify domains and prioritize their conversions in Facebook's new AEM (Aggregated Event Measurement) to avoid downtime when enforcement happens.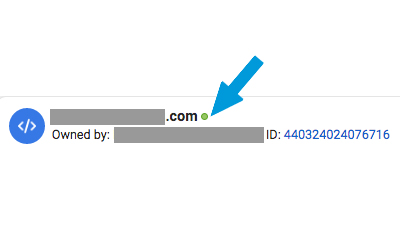 Green Dot in Facebook Ads Manager Indicates a Verified Domain
What is Blue Sky Marketing Doing to Adapt?
Consumers' privacy is important. We should all respect that people should have control over what big tech companies collect about them. Apple's decisions to move forward as a hardware provider to allow people more control over how they want their data collected and shared is a good thing. This is a similar trend to what we're seeing happening in browsers and, "cookie-geddon".
However, after listening to guidance from Facebook, it seems this new privacy policy was set up in a way that doesn't consider the ways in which many apps are currently set up with in-app browsing of webpages which is causing advertising platforms to all scramble to adapt with little insights how best to achieve compliance while still providing advertisers the insights they're used to.
We believe more adaptations will happen, and Facebook is working on modeling solutions so that advertisers will still have some ability to track ROI. We'll also revert back to relying more heavily on Google Analytics to calculate total goal completions, though understand its last click attribution model is less generous than the 7-day lookback window Facebook has.
At Blue Sky Marketing, we've already begun verifying our client domains in Facebook Business Manager and restructuring ad account conversion events in anticipation of the changes.
Not Sure About Next Steps?
Does your business need a trusted Facebook Ads partner as these changes roll out? Let's talk.
Explore our Blog
The Archives
2023

---

2022

---

2021

---

2020

---

2019

---

2018

---

2017

---

2016

---

2015

---

2014

---

2013

---

2012

---

2011

---

2010

---