Social Media Ad Best Practices & Innovations
October 30, 2020

Everyone knows that social media is a constantly evolving platform that we as marketers need to adapt to the new rules of engagement monthly if not weekly or hourly it seems at times. And with the way that Facebook, who also owns Instagram, is regularly changing their ads platform to provide consumers engaging content and advertisers better ways to stay relevant and stand out among the sea of posts. Testing is key for sure, but not all shiny objects are worth jumping at. Here is our list of the top 4 things we've learned and loved over the past 6 months of optimizing client campaigns.

1. Creative quality matters and video moves people.
Mobile first creative is key to winning in the social space. With strategic creative, you can increase not just your conversion rate but also lower your CPM at auction. What is mobile first creative?

Short (15 seconds or less)

S

quare or 4:5 or 9:16 aspect ratios

D

esigned for sound off

Concise, with message present soon and

consistently
In one case, these mobile-first creative tips increase ROAS by 31%*. Square and Stories videos are doing well for grabbing attention and keeping focus in order to convey brand stories in ways that words alone cannot. Videos on social don't require sound but they do require a story and brand presence quickly and often.
Ad types we're not jumping on the bandwagon for all clients: Collection ads. Why? Collection ads, while captivating in the News Feed, have some major drawbacks:
T

he Collection design is only available in Facebook Mobile News Feed so you're missing the opportunity to run your creative in any other placement, which greatly increases your CPM.

W

e have no Analytics on engagement with an Instant Experience (no time viewing, no interaction with elements there, etc.). It's like a black hole where we can't really track performance.

W

e are "stealing" website traffic from the website that we could potentially remarket to with other media (like Google display)

.

I

n other tests we've run, this ad type produces no better conversion rates to lead forms than other ad types, and in most instances, generates many less sessions. Does it have a place for some clients? YES!

But we're not finding it perform better than straightforward ads with mobile-first designed video.
2. Mobile Optimized Landing Pages.
We've been testing with landing pages quite a bit in the past 6 months, and specifically from a mobile first lens. Here are some questions you should ask yourself:
What is the page load speed?

How much scrolling does someone have to do before getting to our desired action?

Does the mobile experience enhance or detract from that desired action with too many words, images, decisions before?

Does the user "follow the scent", meaning, does the landing page feel like the ad and deliver on their expected experience?



3. Integrations with Dynamic Catalogs
If you've got inventory of any kind, you can likely create a catalog with which to generate dynamic ads. There are catalog options for e-commerce, real estate, travel, auto. We've been testing a lot with dynamic inventory ads for real estate in 2020 with great success at generating lead forms. An added bonus is the pixel optimizes based on user history on your website for which listings to show that will re-engage for that purchase moment. We've been combining with a high funnel, mid-funnel and bottom funnel approach. It's the perfect example of delivering the right product, at the right time to the right person.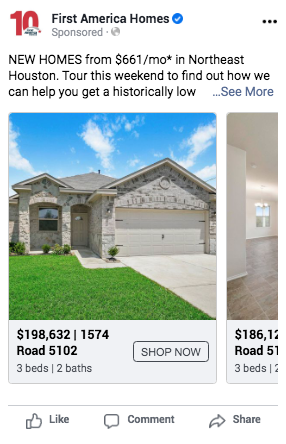 4. Integration with Tracking Tools
We've also been embracing the mentality of "give the pixel all the details of the buyer journey" in building a more robust map of data to help the algorithm find similar users as well as track secondary conversions.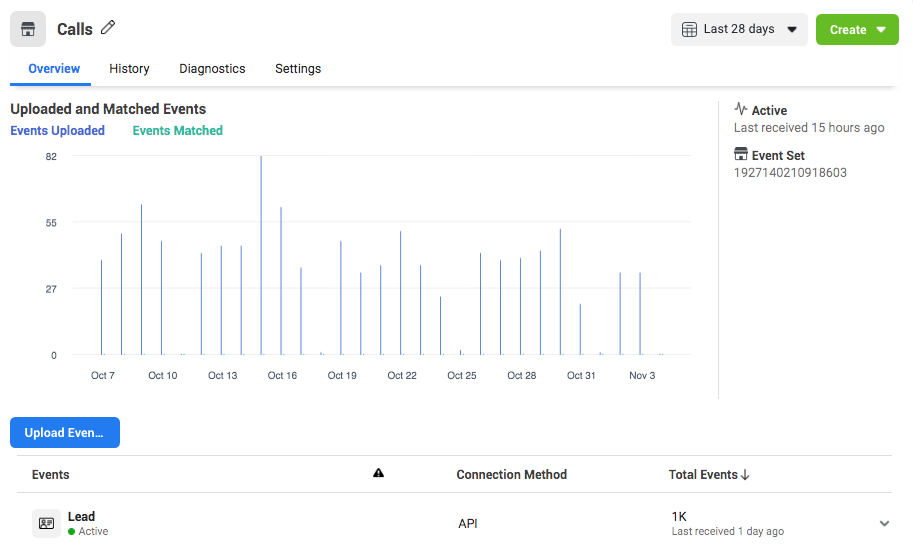 We've been leaning in to custom conversions and standard events to track

all form completions

or add

shopping cart

as well as mid-funnel actions as well.

Another exciting test we've run is with

CallRail

for attributing

offline events like

phone

calls

that were generated by Facebook or Instagram ads.

And we love the HubSpot integration to track to-the-ad engagement with contacts to identify persona targets and measuring influenced contacts in the CRM.

Interested in taking your social ads to the next level? Our team combines the right amount of creative storytelling know-how with technical savvy to build strong campaigns that meet your marketing and sales objectives, not just the shiny metrics that social ads are known for in years past. Let us help you make your social ads budget work harder and generating sales-aligned metrics.
*Per Facebook findings presented in webinar "Creative considerations for the holiday season."
Explore our Blog
The Archives
2021

---

2020

---

2019

---

2018

---

2017

---

2016

---

2015

---

2014

---

2013

---

2012

---

2011

---

2010

---