How to Effectively Use Hashtags to Grow Your Business in 2020
August 07, 2020

Are you using hashtags to expand your reach on social media? If not, you are missing an opportunity to reach more users and make your content more discoverable on social media. You may be wondering, what is a hashtag and how do you use them. That is where we come in!
What Is a Hashtag?
Let's get started with defining what exactly a hashtag is. A hashtag is identified by the pound or hash sign (#) followed by a phrase or keyword related to the content that is being shared. You can use these hashtags anywhere in the caption and comments of your social media post, and even on your social media stories.
They can be used on most major social media platforms including Twitter, Instagram, Facebook, LinkedIn, and Pinterest. A universal hashtag pulls content related to the specific hashtag into one stream, allowing users to search for content and conversations related to things such as personal interests, local business, current events, or inspiration for their next DIY project.
How Do You Use Hashtags?
Hashtags are simple but do require these basics to work properly:
The hashtag symbol (#) must be at the beginning of the word or phrase

No spaces can be used in a hashtag phrase

Social media accounts must be set to public for your content to appear within the hashtag stream

The keyword and phrase needs to be relevant to the content of the post
Twitter and Instagram are the two most common social media platforms where hashtags are used. Knowing how they work on each platform is critical to increasing your reach and making your content more discoverable with your online marketing strategy.
Hashtags on Twitter
Twitter uses hashtags to bring conversations on the same topic into one stream. This allows users who may not follow accounts discussing the topic to connect. Each hashtag stream is broken down further into five categories:
Top

: This stream includes the tweets using a specific hashtag that have the most engagement

Latest

: This is a live stream of anyone who tweets using a specific hashtag

People

: This is a list of influential Twitter users related to a hashtag

Photos

: This is a collage of photos included in tweets that use a specific hashtag

Videos

: This is a stream of videos included in tweets that use a specific hashtag
In addition, on the left side of the screen, you can see related searches. You can utilize this tool to find hashtags that relate to your brand, event, or campaign.
Hashtags on Instagram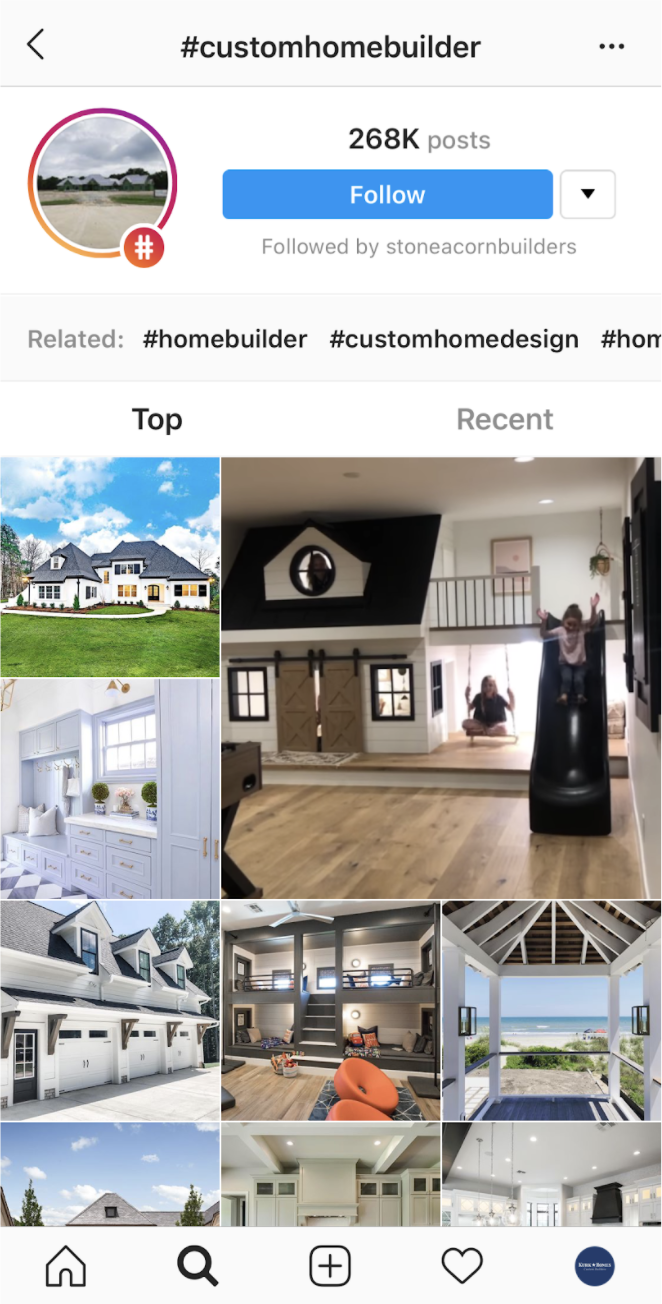 Instagram also uses hashtags to bring conversations on the same topic into one stream, just in a different format. Instagram hashtags create a collage of photos that use a specific hashtag and are broken down into three categories:
Related Hashtags

: This is a list of hashtags that are also used alongside the searched hashtag. They appear at the top of the photo collage and can be scrolled through from left to right

Top Posts

: This feed displays the posts using the searched hashtag with the most engagement including likes, comments, shares, and saves.

Most Recent

: This feed is a live stream of posts being shared with the specific hashtag
Instagram will suggest hashtags for you to use based on popularity by typing the hash symbol (#) and the word or phrase you think you might use. Your Instagram account must be public for users to see your post on a hashtag feed.
How to Determine What Hashtags You Should Use and When
There is no specific answer as to when you should use hashtags other than whenever possible! The more you use them, the greater the opportunity for users to see your brand. Although, using unnecessary hashtags and over saturation of hashtags in a post can come off as spammy or desperate and should not be part of your social strategy. You can use as many hashtags that each platform allows, but be sure they are related to your brand and the content you are posting.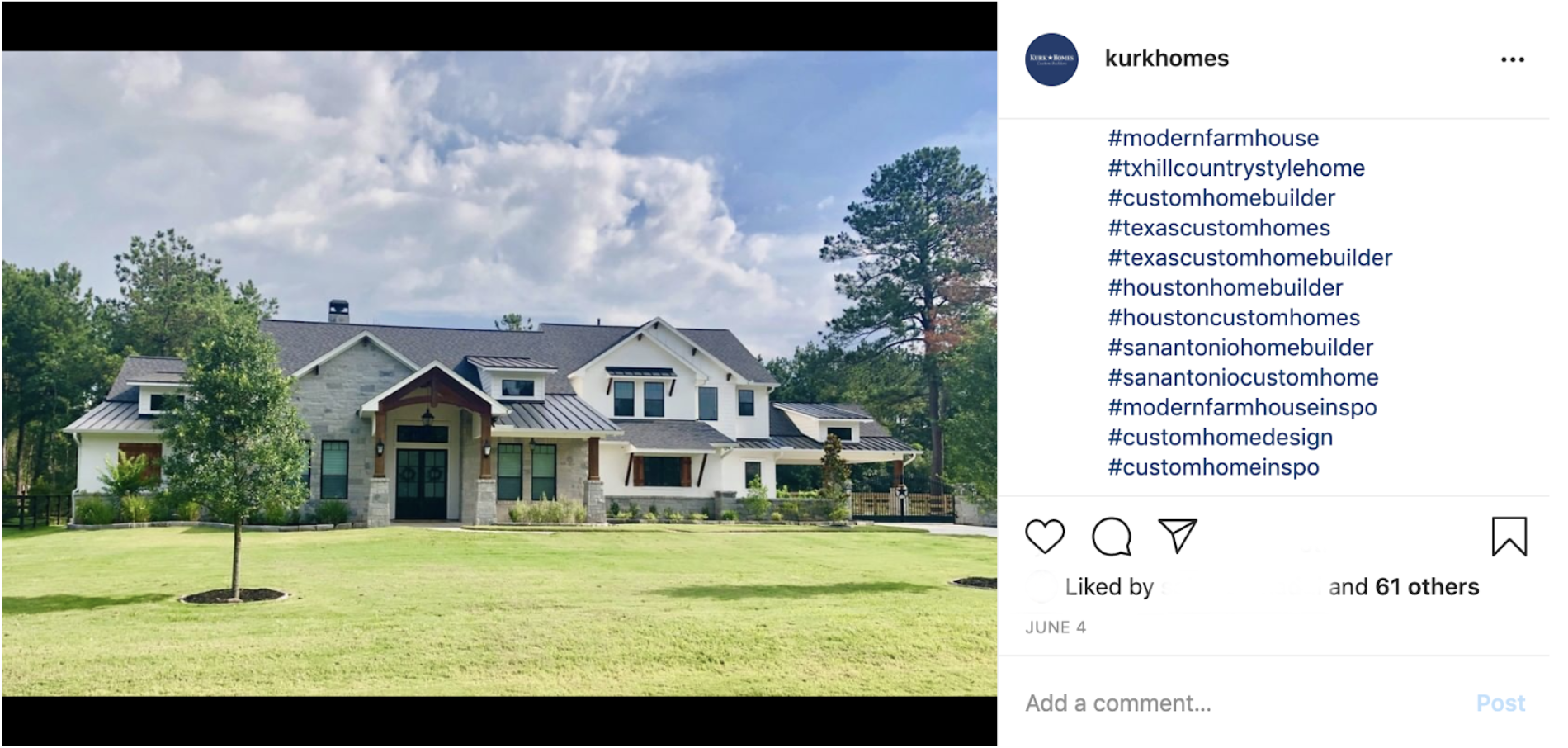 Be intentional when selecting what hashtags you are using, you want your hashtags to be related to what your target audience is searching for and following. Finding hashtags that work for you is a process of trial and error, switch up your hashtags, and find a variety that relates to your content. Using hashtags that have a high number of posts is not always best. It is recommended to find niche-category hashtags that are relevant to your content and give you a greater chance of being discovered.
Although hashtags may seem simple, using them for a purpose can be difficult. Let our team of #digitalmarketingexperts complete hashtag research related to your brand and help your social media channels thrive.
Contact our team at Blue Sky Marketing and we can help you #hashtag your way to success!
Explore our Blog
The Archives
2020

---

2019

---

2018

---

2017

---

2016

---

2015

---

2014

---

2013

---

2012

---

2011

---

2010

---