Top 3 Ways to Optimize Your Google My Business Listing & Make It Stand Out
May 18, 2020
How to Gain the Trust of New Customers with Google My Business
When you perform a search on Google for a service or business that has a local presence, at the top of the search results or directly below the ads, you'll often see Google Maps display local listings of businesses that match your search query. This is called the Local Pack. Typically, three businesses will show up prominently on the map. The Local 3-Pack, as it's called, will display with links to their websites and directions to their physical locations. Here is an example: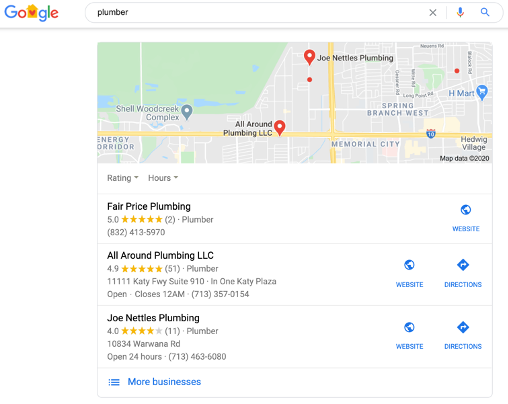 Due to the prominent position of the Local Pack listings on the search results page and roughly 30% of all Search Engine Results Page (SERP) clicks are to the Local Pack listings (see Figure 1), it makes sense to try to optimize your listing. The question is, how do you optimize your listing to get into the coveted Local Pack?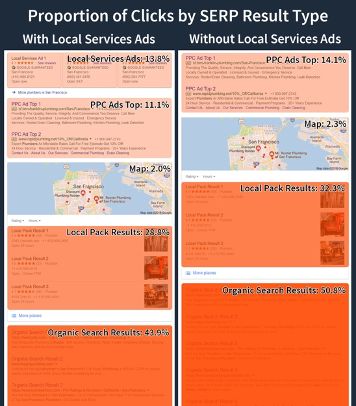 Figure 1 Proportion of Clicks by SERP Result Type - Bright Local 2018 Study
First things first, you need a Google My Business listing for your business. Bonus, it's free. Already have one? Great, let's talk about what to focus on to make your listing work for you.
From the 2018 Moz Local Search Ranking Factors survey, Google My Business Signals and Review Signals accounted for a total of 40% of the determining factor (25% and 15%, respectively) of ranking in the Local Pack. (See Figure 2, left column) So other than optimizing your website for local SEO, the best thing you can do is to have as complete of a Google My Business profile as possible, and to get strong reviews from happy customers.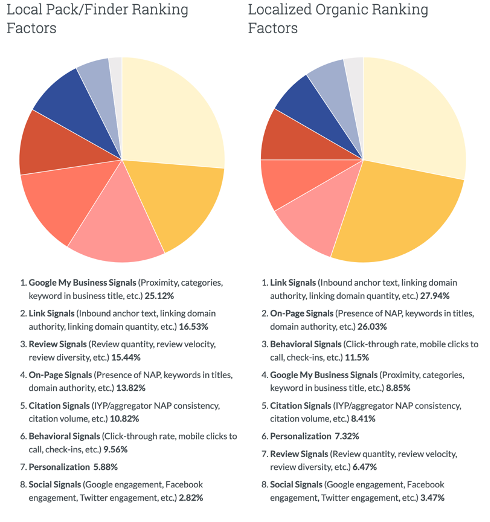 Figure 2 Source: https://moz.com/local-search-ranking-factors
In general, why is Google My Business important for gaining the trust of new customers? Google is the search engine of choice for most of the internet, therefore it makes sense to focus on your business's Google presence.
Here are a few search engine statistics to keep in mind:
Searches on Google accounted for approximately 75% of worldwide searches in 2019

63% of Google's search engine visits in the U.S. are on mobile devices

56% of local businesses haven't claimed their listing for Google My Business
Looking at these search engine statistics, Google My Business is clearly an opportunity that many local businesses aren't taking advantage of.
When your business looks like it's making a serious effort to manage its online presence, brand and reputation, it shows that you care about your business, your customers, and that you are passionate about giving your customers great service and a great experience.
Here is an article that will walk you through the basics of editing your Google My Business listing.
The Top 3 Ways to Make Your Google My Business Listing Stand Out
Let's talk about the three most important things that you can do now to make your Google My Business listing stand out. These may increase your opportunity of getting into the Local Pack, and at the minimum they will help with the way your business is perceived by prospective clients and how your listing shows up in search results.
1. Increase

R

eviews
Why are reviews so important? A study done in October 2018 by Bright Local to find out what drives people to click where they do and what the impact of Local Service Ads has on click behavior, found that as far as the Local Pack is concerned, nearly 20% of the clicks were motivated by the listing's review rating and number of reviews. (Represented in orange in Figure 3)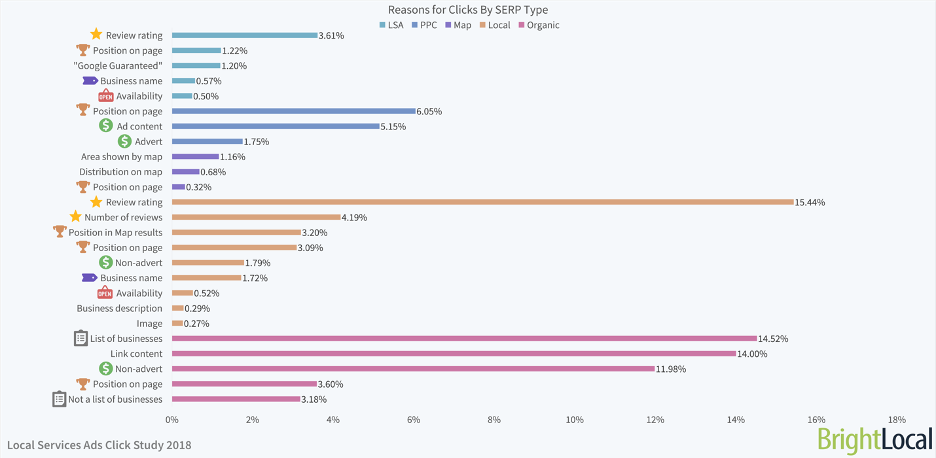 Figure 3 Reasons for Clicks by SERP Type – Bright Local 2018 Study
How are reviews and clicks related?
Reviews show that your business is active and has customers and good reviews show that your customers are happy. Furthermore, reviews are important for Google's algorithm in determining the listing's position in the Local Pack. The number of high-quality reviews from happy customers is a significant determining factor, as shown in Figure 2.
One of the things you can do today is to ask your customers to leave reviews on your Google My Business listing. It might seem intimidating to ask your customers to do this, but oftentimes customers don't know that you are seeking reviews and they would gladly do so when you ask them. Be proactive, ask for reviews and make it easy for your customers to fill them out by providing a direct link to your Google My Business listing.
When asking for a review, kindly ask that your customers describe the service they are reviewing. This helps get keywords into your reviews, which in turn helps Google better match a similar customer's search query with your business.
With every review that is left on your listing, take the time to interact with your customers in the reviews. Thank them if they had a good customer experience or if they didn't, ask them how you could make it better for them.
Google My Business Reviews - 2020 Findings
According to The 2020 Local Search Ranking Factor survey, higher numerical Google ratings, the quality of the native review, and positive sentiment in the review are all highly influential conversion factors.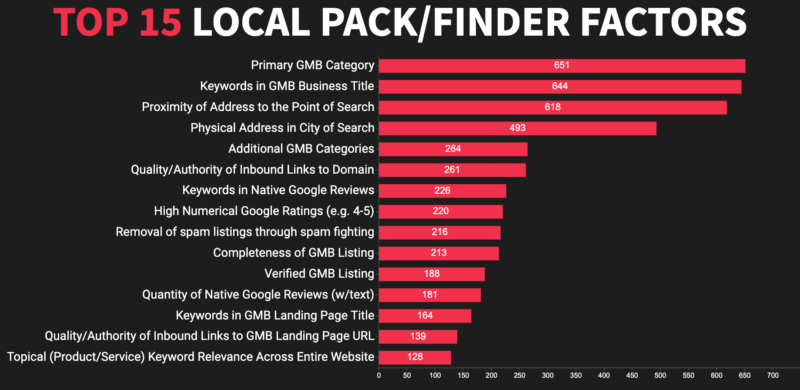 Figure 4 Top 15 Local Pack/Finder Factors - 2020 Local Search Ranking Factor
Especially in 2020 and onward, if your business is not generating Google My Business reviews, you may be missing out on the strong source of traffic to your website.
Be sure to review and follow Google's policy on reviews.
2. Optimize Your Profile
Think about the keywords that people use to search for and find your business and use those keywords in your Google My Business listing's description and services sections. This includes the use of the city or town name that your business is in. Location information in your listing helps to amplify a strong local presence and helps with local SEO.
Make sure that your business information in your listing, the NAP (which stands for Name, Address and Phone number) is consistent across the internet. This means that the NAP on your website and on your Google My Business listing, as well as on other websites and directories, should all be identical. The reason for this, is because search engines cross reference a business' NAP across the internet to determine the legitimacy of a business. This trustworthiness can affect your search engine ranking.
Lastly, be sure to add quality photos and videos to your Google My Business listing, as businesses with more images get more website click-throughs, calls and direction requests. Make sure to have a cover photo and take advantage of the cover video.
3. Post Regularly with Good Backlinks to Your Site
Google My Business posts are like social media posts and ads on Facebook, except they are free. Social media-style posts give searchers an authentic look of what you are doing and what you have to offer. In addition, GMB posts can help increase traffic to your website. The posts are live for 7 days and show up prominently in mobile searches. After 7 days, old posts are still viewable at the bottom of your listing. Remember the keywords we talked about earlier? GMB posts are the perfect place to use them.
Google My Business includes 5 post types:
What's New

Events

Offers

Welcome Offer

Products
Examples of posts you could share include posting a new business update, linking to your new blog post, sharing an upcoming event, featuring a new product, or announcing a sale.
Google My Business allows you to use a Call-to-Action (CTA) button in your post, which are great for increasing click-through rates. The available types of CTA buttons include:
Buy

Sign Up

Learn More

Book

Order Online

Call Now
Be sure to make your post visually stand out by adding an appealing image. Adding a unique UTM code to the end of any link URLs in your Google My Business listing and on the posts will help you track traffic statistics coming to your website in your Analytics accounts. No UTMs? Google My Business includes reporting stats through something called Insights. This will give you insightful data of the users who interacted with your Google My Business listing including how many people got directions, clicked to call, and visited your website.
Want to know how to make your first UTM? Click here.
Utilizing Google My Business can give your business the visibility you have been needing. By following these simple steps, your business is destined to be a part of the coveted Local Pack.
Not Sure Where to Begin?
Reach out to the team here at Blue Sky Marketing and our team of experts will get you up and optimized on Google My Business.
Explore our Blog
The Archives
2022

---

2021

---

2020

---

2019

---

2018

---

2017

---

2016

---

2015

---

2014

---

2013

---

2012

---

2011

---

2010

---